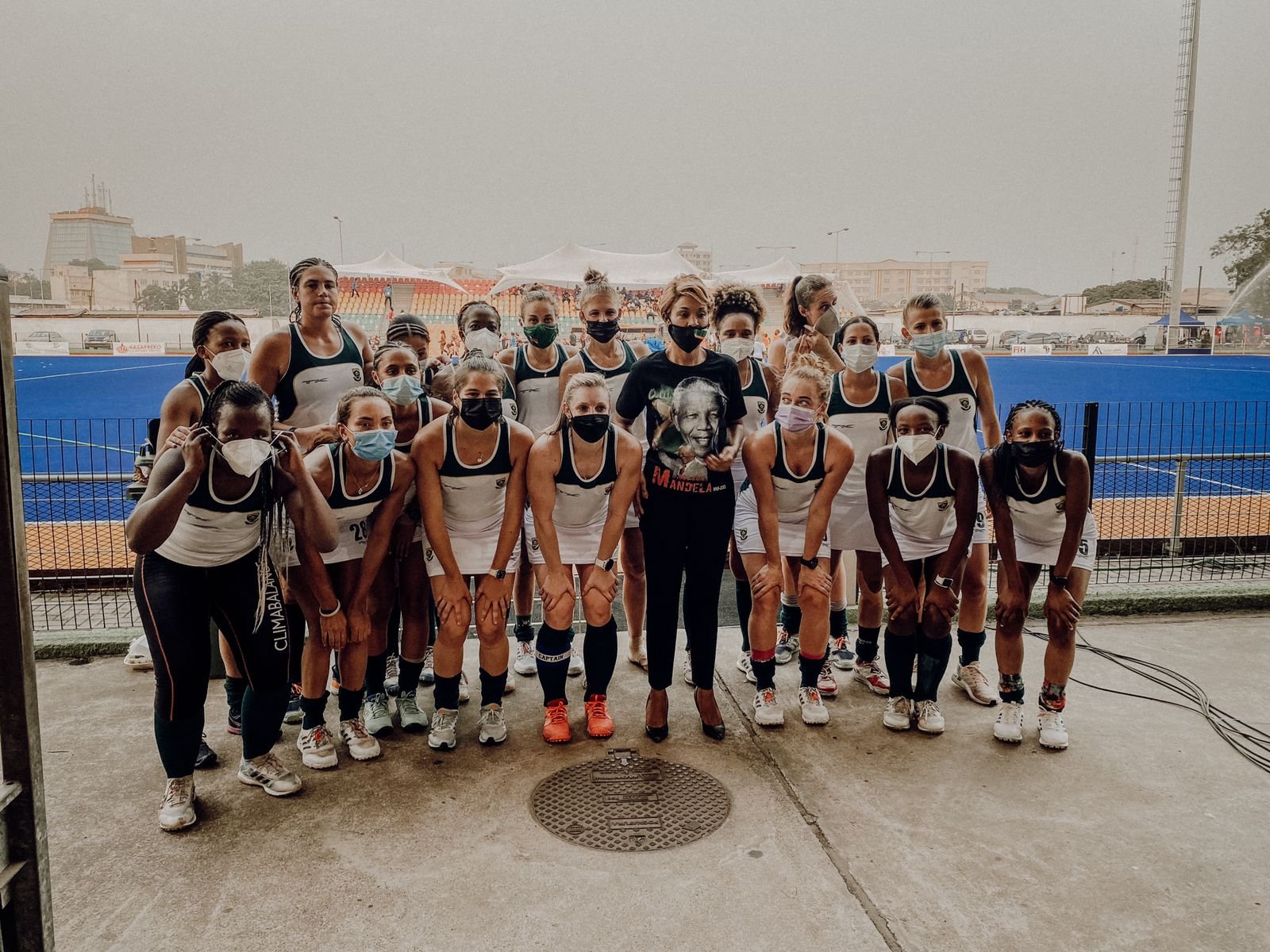 South Africa and Kenya met in Ghana for a semi-final battle that would decide one of the two places in the 2022 African Hockey Cup of Nations final. The two sides last met in Stellenbosch in 2019 at the African Hockey Road to Tokyo, where the South Africans won 3-0. The South Africans had added support from South African High Commissioner to Ghana Her Excellency Grace Jeanet Mason, who greeted teams at the Stadium before the match got underway. Her Excellency was joined by SA Hockey President and Vice-President Deon Morgan and Lwandile Simelane respectively.
The Southern Africans started the better side, but Kenya quickly looked to gain a foothold in the game. It was a fairly tentative opening as the two sides were both keen to not make a mistake and give the other team the foothold in the game. Despite both sides best efforts, the opening quarter ended goalless.
South Africa were raising the efforts and they were rewarded with two penalty corners. The second of which would prove pivotal. A good injection was stopped on the challenging surface and Quanita Bobbs showed the form that she showed at the recent IPT for Western Province firing home a low hard drag flick that delighted the South Africans. The game remained 1-0 at half-time with both sides looking to land the next blow.
Unfortunately for the Kenyans it was the South Africans who landed the blow that ripped the sails for the Kenyans. Tarryn Lombard, fresh from her first international hat-trick, made it 2-0 and put South Africa's first foot into the final.
Despite a tremendous challenge by the Kenyans Including two late penalty corners, they could find no joy and were given a late sucker punch by the South Africans who netted twice through Charne Maddocks and Lombard again to seal the game 4-0.
For the South Africans, there eyes now move to the next semi-final to see who they will compete against on Sunday to decide the African spot at the FIH Hockey World Cup in June this year. Inky Zondi's team will sleep well tonight knowing they are just one hurdle away from heading back to World Cup again.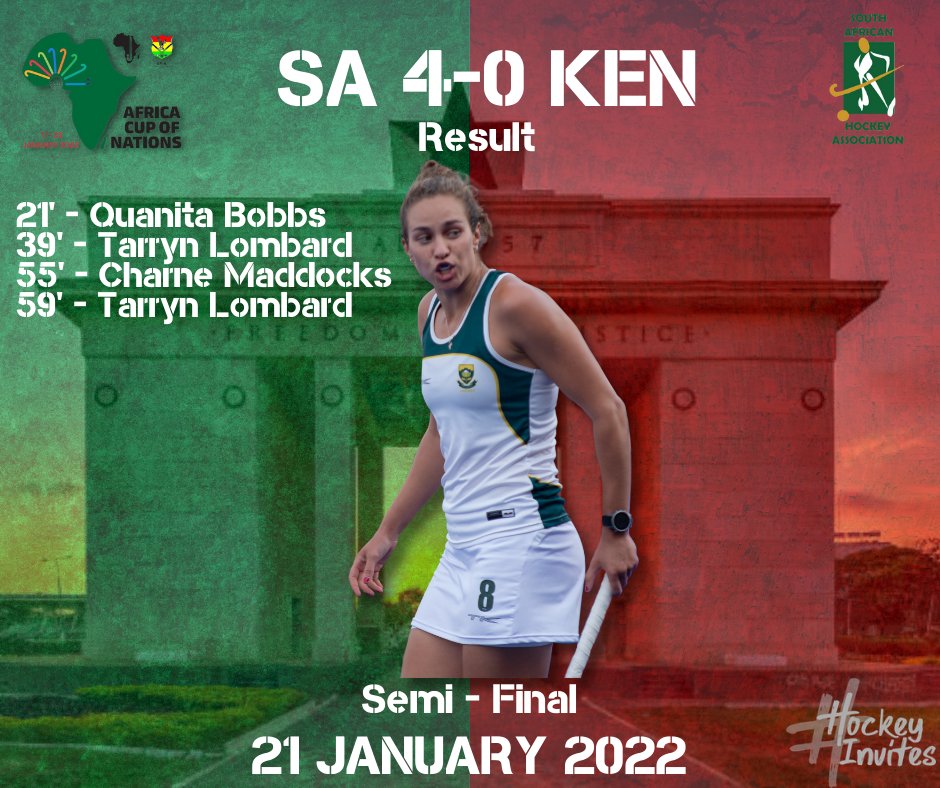 AFCON 2022 – Semi-Final Result
South Africa 4-0 Kenya