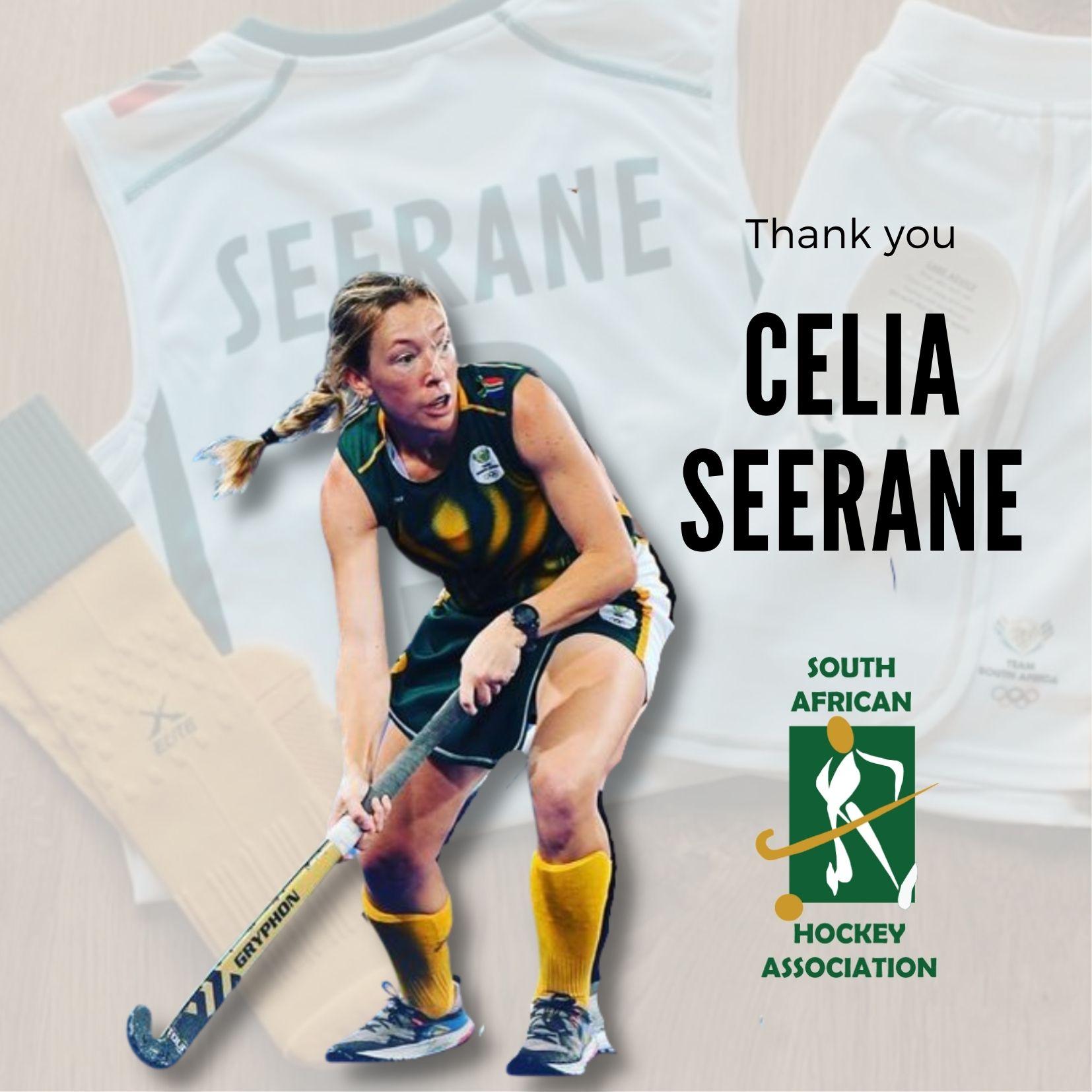 Celia Seerane, who has represented South Africa on 168 occasions in Outdoor Hockey, has today announced her retirement from the national outdoor game. Seerane who was part of the squad that took part in the Tokyo Olympic Games remains available for the indoor side, where she played 49 test matches. 
Celia, who's brother played for Bafana Bafana, made her debut for the country in 2010 just before the country hosted the FIFA World Cup. As a player who regular leads the team one bounce warm ups, this symbolic alignment couldnt be more appropriate. 
The Maritzburg High School alumni would feature for the country in all major tournaments, including the Tokyo Olympics, the 2014 Hockey World Cup and of course the Commonwealth Games. She was denied the opportunity of playing in the 2018 World Cup when she suffered a knee injury while starring at the IPT. 
Celia issued the following statement on her retirement:
"It has been an honour to represent my country. I have had amazing opportunities and I am so grateful for every single one of them. Thank you to all the coaches and SA Hockey for the tremendous support over the past decade! I look forward to supporting the team as they face the challenges in the future!"
SA Hockey CEO Marissa Langeni paid tribute to Celia
"Celia is a wonderful ambassador for our sport and importantly our country. Thank you for your dedication and the superb example you set for younsters in South Africa. We know you will always be near a hockey field, so we look forward to seeing you continue to develop future International stars!"