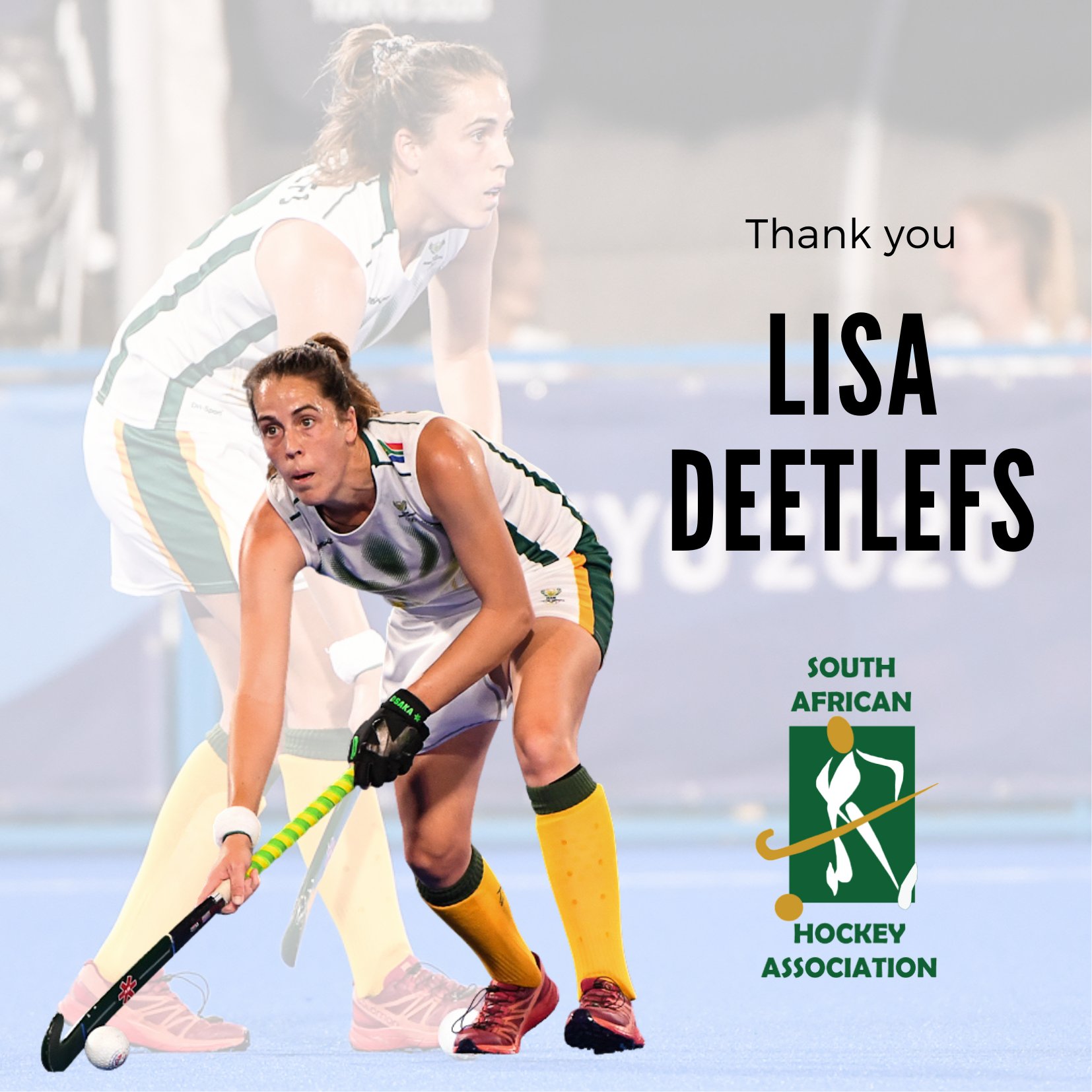 South Africa's current most capped player and triple Olympian Lisa-Marie Deetlefs has today announced her retirement from International Hockey. The superb defender, who earned 271 caps for South Africa, finishes her career as the fifth highest capped player in South African Women's hockey history.
Lisa made her debut for South Africa in 2007 against Canada at Stellenbosch and would represent the country at all major tournaments. The triple Olympian was part of the squad in 2008 at Beijing, 2012 in London and 2021 in Tokyo. She also played in three FIH World Cups and three Commonwealth Games.
Lisa was a proud ambassador for the game in South Africa and she consistently was the wall that many teams couldn't beat whether during club hockey, PHL where she was a star for the Madikwe Rangers or for Southern Gauteng in the IPT. Her ability to read the game and her danger at penalty corner time left a fantastic memory for fans all around the country.
In announcing her retirement, Lisa shared the following statement:
"I've been dreading this moment for the longest time … The moment when you realise that as much as you'd like to continue, you simply just can't. I've lived and breathed this beautiful sport on the international stage since 2007 and it's now time for me to start a different chapter…
I have been privileged and honoured to have worn the SA jersey on so many occasions and at so many events. Like every sports person says, there have been many highs and many lows - but even so - I wouldn't have changed one single thing! I can't begin to describe how much I grew, not only as a player but more so as a person and I will be forever grateful for that!
Thank you and I will miss you!"
SA Hockey CEO paid tribute to Lisa on the news of her retirement
"Lisa is not just a wonderful hockey player; she is a wonderful person. She has been a proud ambassador for our sport and our country throughout her career. Thank you for always putting our country first and inspiring so many youngsters to play the game. Lisa will leave a massive gap that will be tough to fill! Thank you for your efforts Lisa!"
Lisa grew up with Lindsey Wright (Carlisle) as her hero, with a goal of surpassing her total of 209 career caps. There is no doubt that Lisa has now inspired many young women to follow their hearts and dreams and strive to emulate her great career!
Lisa chatted to Hockey the Podcast about her retirement, you can listen to it here https://iono.fm/e/1090083