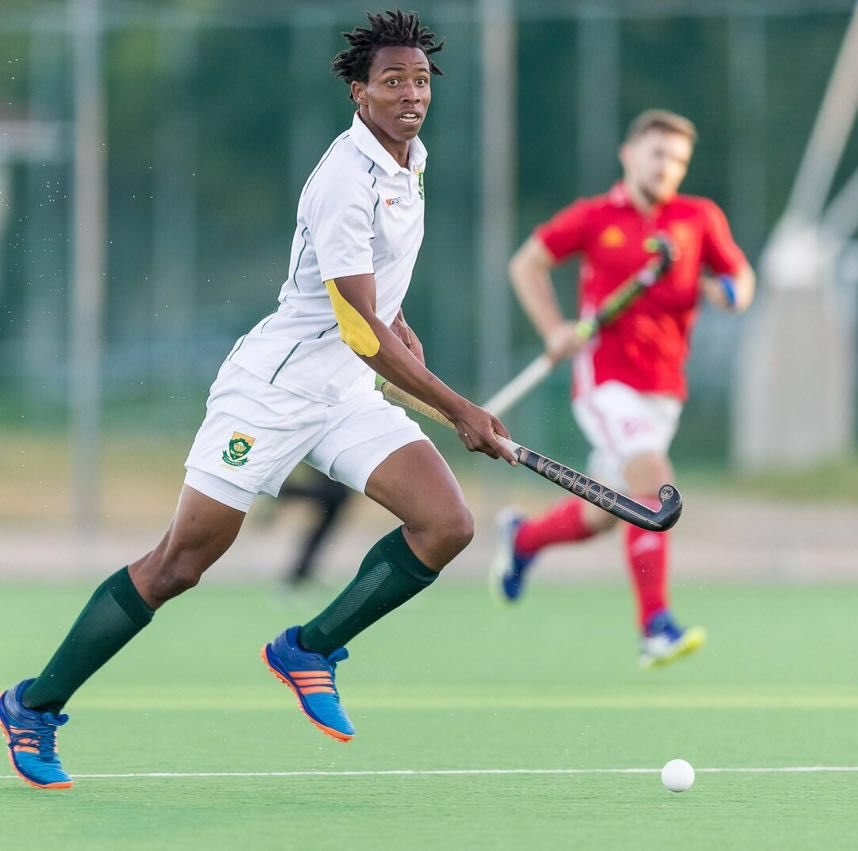 Today we announce the South Africa under 21 Squads. Following the completion of the successful Under 21 IPT held in Potchefstroom, which was won by the Southern Gauteng Ladies and the Western Province Men.
The selected players will be gathered for selection and training camps, with an eye on both the Africa qualifying tournament for the Junior World Cup and of course the Premier Hockey League (PHL), which takes place in November this year. The Ladies selectors shared that they have selected players born between 1998 & 2000 as well as a few more experienced players with a keen eye on the importance of the PHL.
The Men's under 21 Squad, which Garreth Ewing has been reappointed to coach after a successful Junior World Cup, features full Internationals Tyson Dlungwana, Rusten Abrahams and Dayaan Cassiem along with some of the most exciting talent ever seen in the country.
In the Ladies under 21 Squad under coach Rob van Ginkel there are a few players who played at the Junior Hockey World Cup last year included in the team, including the likes of Sandiswa Tabata, Kristen Paton, Ongi Mali and Sisipho Magwaza. While Cheree Greyvenstein, Kirsty Adams and Simone Gouws all got experience playing in the PHL last year.
South African U21 Ladies Squad

 

South African U21 Men's Squad

 

Name

Province

 

 

Name

Province

1

Mishka Ellis

Boland

 

1

Muzzamil Sheik

Eastern Province

2

Moya Smith

Boland

 

2

William Eveleigh

Boland

3

Sisipho Magwaza

Southern Gauteng

 

3

Duncan Fischer

Southern Gauteng

4

Marine Kock

North West

 

4

Tim Kirkman

KZN Raiders

5

Cheree Greyvenstein

KZN Raiders

 

5

Chris Rhode

Western Province

6

Thati Segaole

Northern Blues

 

6

Andrew Hobson

Western Province

7

Sare Laubsher

Free State

 

7

Tyson Dlungwana

Southern Gauteng

8

Edith Molikoe

Eastern Province

 

8

Courtney Halle

Southern Gauteng

9

Ongeziwe Mali

Eastern Province

 

9

Jared Cass

KZN Raiders

10

Kirsty Adams

Boland

 

10

Jacki Mohlaba

Western Province

11

Bianca Wood

Border

 

11

Dillon Langeveld

Eastern Province

12

Sonika Elizabeth van Heerden

Free State

 

12

Franco Carstens

Western Province

13

Julia Flemming

Southern Gauteng

 

13

Andile Ndlovu

KZN Inlands

14

Simoné Gouws

Free State

 

14

Rusten Abrahams

Southern Gauteng

15

Monique Baartsch

Boland

 

15

Sam Mvimbi

South West District

16

Daniela Rhodes

KZN Inlands

 

16

Connor Beauchamp

Western Province

17

Mia Barnard

Free State

 

17

Chris Makaba

Southern Gauteng

18

Mmamoagi Kungoana

Southern Gauteng

 

18

Ross Campbell

Western Province

19

Francisca Darkoh

Border

 

19

Mark Chong

Northern Blues

20

Hannah Pearce

Southern Gauteng

 

20

Matthew Roman

Western Province

21

Sandisiwe Tabata

Western Province

 

21

Dayaan Cassiem

Western Province

22

Jamie Southgate

Western Province

 

22

Luke Schooling

Western Province

23

Teegan Fourie

KZN Raiders

 

23

Che February

Southern Gauteng

24

Casey-Jean Botha

Free State

 

24

Spencer Botes

Southern Gauteng

25

Courtney Du Preez

North West

 

25

Laython Coombs

Eastern Province

26

Charne Maddocks

North West

 

26

Max Pike

Western Province

27

Thando Chiti

Northern Blues

 

27

Matthew Davies

Northern Blues

28

Minke van Heerden

Western Province

 

28

Jesse Martin

Southern Gauteng

29

Stephanie Botha

Western Province

 

29

Brad Sherwood

KZN Inlands

30

Francious Caarstens

Western Province

 

30

Michael Forrest

Northern Blues

31

Lezan Jacobs

Free State

 

31

Ross Vides

Eastern Province

32

Kelsey Minaar

Eastern Province

 

32

Winray Christoffels

Free State

33

Lezaan Janse van Vuuren

Southern Gauteng

 

33

Lungani Gabela

KZN Raiders

34

Meeghan Klomp

North West

 

34

Mbuso Mgobozi

Western Province

35

Pollert Mashua

Western Province

 
 
 
 

36

Nomnikelo Veto

Southern Gauteng

 
 
 
 

37

Lida Kotze

Western Province

 
 
 
 

38

Shindré-Lee Simmons

Free State

 
 
 
 

39

Miché Bennett

Western Province

 
 
 
 

40

Ashleigh Datnow

Southern Gauteng

 
 
 
 

41

Kristen Paton

Southern Gauteng

 
 
 
 

42

Nthabi Maine

Southern Gauteng