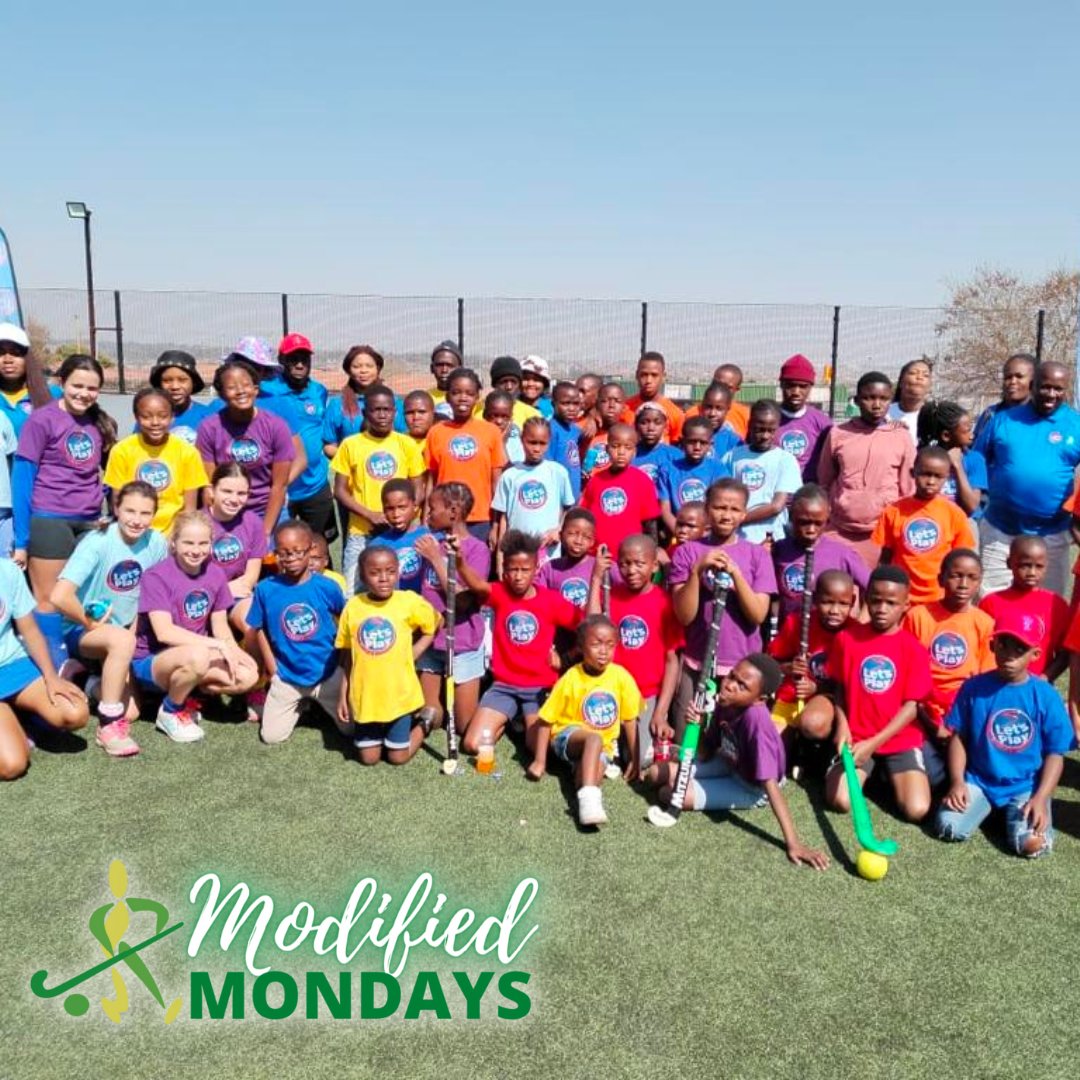 SuperSport Let's Play is launching a new project in partnership with the South African Hockey Association, the Let's Play-SA Hockey Modified Hockey Programme (MHP).
Aligned with MultiChoice's commitment to enriching lives and driving participation in sports among the youth, the project will see the game of hockey being introduced to communities which have previously had little to no contact with the sport.
The Let's Play-SA Hockey (MHP) comes on the back of the Let's Play Fields Project which has over the last two years constructed multipurpose sports fields across the country in schools in disadvantaged communities. This initiative was started with the objective to create a thriving sporting culture within these communities, thereby using the power of sports to change the circumstances of communities.
"Through the Let's Play initiative, we have seen that sport not only encourages children to be healthy, but also brings social and psychological benefits. It teaches values such as fairness, teamwork, discipline, inclusion, perseverance and respect. These are a few of the reasons that MultiChoice implements initiatives like the Let's Play Fields Project, which create opportunities for the growth and development of young people, especially those in previously disadvantaged communities.
"It is also vital that we supplement such initiatives with structured programmes that will ensure the efficient use of the facilities we bring to these communities and also create a sustainable sporting culture," says Collen Dlamini, Group Executive for Corporate Affairs at MultiChoice.
The new programme will be rolled out at the recently constructed multipurpose sports fields in schools in Bushbuckridge, Lusikisiki, Tembisa and Kimberly. Affectionately known as the Let's Play Centres of Excellence, these multipurpose fields will be the central hubs where a dedicated SA Hockey coordinator will be deployed to roll out the programme which will include an introduction to hockey, project management and talent identification/development training for teachers, establishing a neighbourhood hockey league with surrounding schools and promoting hockey as part of physical education during school time.
"SA Hockey is excited about the partnership with Let's Play. The partnership will give us an opportunity to showcase and develop our modified hockey program as part of our growth strategy targeting and focusing on under-resourced schools. Our program is age-appropriate, focuses on fun, enjoyment, and participation, and is cost-effective and easy to implement. The program is aligned to the physical education curriculum and the equipment is modified. We will also coordinate the training of teachers and host festivals as part of the partnership. We hope to grow the program around the multipurpose facilities built by MultiChoice," commented SA Hockey Interim CEO Shaune Baaitjies.
As a proudly South African company and the biggest funder of sports, MultiChoice is committed to playing its part in unearthing talent and growing the next generation of stars. The SuperSport Let's Play partnership with SA Hockey will give rise to a new generation of sporting talent from this country.